Overview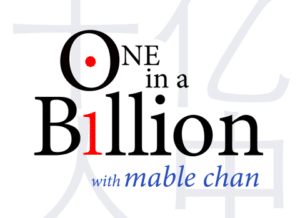 Listening to China, One Person at a Time
"One In A Billion" is a podcast about China, through the voices of Chinese millennials in America. 
These are American-educated, global-minded Chinese with deep roots, or high stakes in China. They have moved to America on their own or with their family. They belong to the next generation of emerging entrepreneurs and other enterprising types in America.
What motivates them? What moves them? Where are they privileged? Where are they not? How do they navigate bias and barriers in America to establish themselves?  How do they negotiate their transformative experiences in America with their traditional values?
One In A Billion gives voice to this rising yet under-represented generation of young Chinese dreamers who dare greatly. We want to understand their accomplishments and pressure points as a way to understand China and America.
Vision and Mission:
"One In A Billion" serves as a platform for young entrepreneurs, performing artists and business professionals to share stories.
The podcast also serves as a link to a network of established American and Chinese leaders and alumni who want to give back by sharing life and career experiences.
We want to inform curious minds and inspire mutual success.
Contact us: Info@ChinaPersonified.com
One in a Billion Productions Inc is a charitable organization exempt from taxation under section 501(c)(3) of the Internal Revenue Code. Donations are tax deductible to the extent permitted by law.
Our Team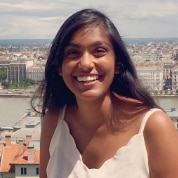 Pallavi Kottamasu
Production Intern
Pallavi Kottamasu began interning as a podcast producer and blog writer at One in a Billion since Summer 2017. In her own words, "I'm an Indian-American, though many people look at my name and tell me it's Spanish or Japanese. I mention my origins because I am not a Chinese-American millennial. I cannot speak for a Chinese-American millennial's experience. But I empathize with the storytelling void that exists for Chinese-Americans, as it is similar to the one that exists for Indian-Americans." Pallavi graduated from the University of Massachusetts – Amherst with a degree in English literature. After teaching for a year in Spain, she decided to pursue audio. Besides One in a Billion, Pallavi also works at the PRX Podcast Garage and for the marketing company Women Online.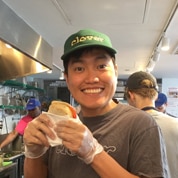 Eric Liao
Production Intern
Eric Liao began interning as a podcast producer and blog writer at One in a Billion since Spring 2017. He will join PRx as an administrative associate beginning summer of 2017. As a Taiwanese American, Eric is especially interested in exploring and promoting issues related to the Asian-American identity and experience. His grandmother is from Dalian, and he calls both Taipei and San Jose as his hometown. A Harvard graduate with a degree in government and economics, Eric is a Mandarin speaker who loves language learning, (Spanish & German), cooking, filmmaking and backpacking.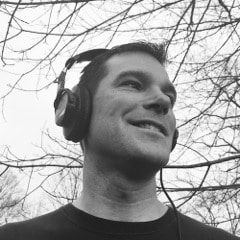 Brian Litwinowich
Sound Designer/Engineer
Brian is an independent audio engineer and sound designer who grew up in central Massachusetts. He started his career on the west coast working for one of the most prominent audio production studios near San Francisco. Brian's vast experience in audio production spans across many forms of media including podcasts, webcasts, commercials, videos, tutorials, video games, websites and movies. He lives outside of Boston now and in his spare time he enjoys music, reading, the outdoors and spending time with his family.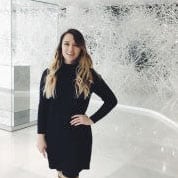 Sara Zou
Branding and Social Media Producer
Sara Zou is Audience and Membership Director beginning August 2017. She began as  Branding and Social Media Producer in Spring of 2017, creating awareness and generating interest for "One in a Billion." Since then, she has been working closely with Mable to develop strategies and partnerships for developing audience and members, and building a civic community. Sara was born in Los Gatos, California and began traveling to Beijing, China on a yearly basis as a toddler. Her grandparents reside in Beijing currently. She graduated from Purdue University with a degree in Political Science and spent 5 years working at C-SPAN in Washington, DC. Currently, Sara is pursuing her master's degree from Harvard University. She enjoys traveling, volunteering with her church, and listening to podcasts on Presidential history.
Previous Contributors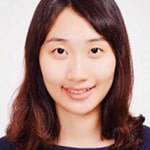 Suning Hang
Production Intern
Suning Hang was our Production Intern at China Personified. Born and bred in Beijing, China, she graduated from Peking University in 2015 for her Bachelor's degree of Art and came to Harvard University for her Master's degree of Education. During her undergraduate and graduate studies, she got involved in various activities related to culture, technology and media, trying to explore the world from different perspectives and help promote educational equity. Suning loves reading, traveling and creative writing.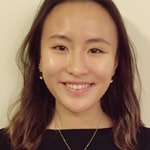 Anjie Liu
Production Intern
Anjie Liu is a rising senior at Harvard College studying Physics and Comparative Literature. She helped with research and questions during the development phase of "One in a Billion" podcast Born in Dalian, China and having lived in Osaka, Japan before coming to the United States, Anjie is passionate about languages and promoting bridges between cultures. Among her interests are painting, tennis, and cooking. This summer, in the waters of the Mediterranean, she added snorkeling to that list.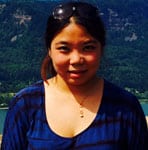 Alison Chen
SOCIAL MEDIA PRODUCER
Alison grew up in Kunming, China, and attended Beijing Language and Culture University for her undergraduate degree in journalism. In 2013, Alison came to the United States to pursue a graduate degree in Public Relations from Boston University's College of Communication. From an early age, Alison had a profound curiosity in learning about other cultures and expanding her horizons. Alison finished her Master's degree in 2015 and soon discovered her passion in using her skills as a communicator to bring people in the United States and China closer together. She sees great potential in the young people of both countries and hopes play a part in facilitating and realizing that potential to improve the world. Alison loves trying new recipes, practicing Yoga, and traveling to new places.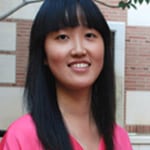 Songyu Zhu
Researcher
Songyu Zhu holds a Master in Higher Education degree from the Harvard Graduate School of Education. She was a freelance researcher for China Personified in 2015-16, and has worked in the fields of International Student Services, International Admissions, Public Affairs at Harvard and MIT. Before entering Harvard, Songyu studied American Cultural History at the University of Southern California (USC), coordinated USC Shoah Foundation's research collaboration with the Shanghai Jewish Refugees Museum. Songyu's research and professional interests focuses on the globalization of American higher education institutions, the cultural and educational exchange between millennials from/in China and the United States.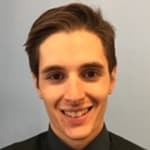 Robin Lohrey
Audio Engineer
Hailing from San Juan Island in the Puget Sound of Washington State, Robin Lohrey began piano and violin studies from the age of four. As a recent graduate of the Contemporary Improvisation program at Boston's New England Conservatory, his style uses dance music as a vehicle for broader exploration of process, form, and material. Working as a freelance audio engineer and media designer, he balances his time between personal and collaborative artistic projects.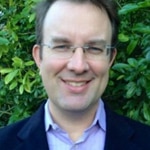 Mitch Hanley
Creative Director
Mitch Hanley is a Peabody Award-winning radio producer with over 13 years in public radio. He began as an engineer/producer with A Prairie Home Companion, and in 2003 he launched Speaking of Faith with Krista Tippett, serving as Senior Producer/Technical Director before leaving in 2010 to attend Harvard Divinity School. In 2016, he helped launch The Listening Room, Harvard Law School's podcast on mediation and negotiation. In addition to serving as China Personified's Creative Director, he also co-produces Us & Them, a podcast exploring conversations across America's culture wars.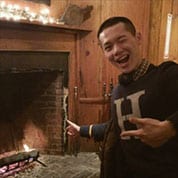 Franklin Chen
Production Intern
Franklin Chen was our Production Intern at China Personified. "One in a Billion" podcast, set for launch in the Summer of 2016. His main responsibilities include research and development of stories, field producing and social media outreach for CP. Born and raised in Xiamen, China, he came to the United States in the Fall of 2015 for his Master's degree at Harvard's Graduate School of Education. During his graduate studies, he led a university-wide mental health campaign called the #HowAreYou Campaign. Before Harvard, he earned his B.A. from China Foreign Affairs University and was a lecturer for New Oriental Education and Technology Group in his senior year. As a recent graduate of Harvard, he hopes to work in education across different platforms and aspires to make a greater impact by connecting education and media. He is a huge A Capella geek, and he loves lip syncing to songs wherever he goes.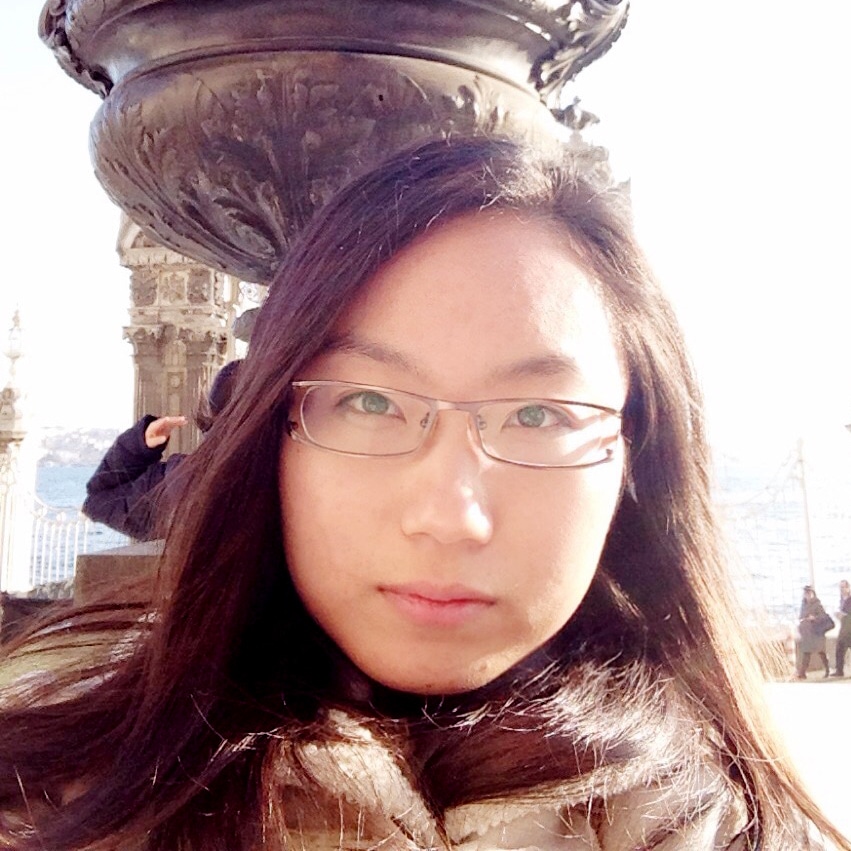 Anita Xu
Director of Website and Social Media
Anita Xu was CP's Director of Website and Social Media. Her main responsibilities include producing, updating and managing web content, as well as improving readers experience, recruiting bloggers, and initiating topics for conversations among CP network members on a range of social media platforms. (Facebook, Linked-in). She will also help identifying and booking potential interviewees for CP video productions. Anita was born in Shanghai, graduated from Fudan University before obtaining a master's degree from Syracuse University (S.I. Newhouse School of Public Communications.) Anita came to New York to pursue her multimedia journalism career. She is currently working for Q Daily, a Shanghai-based digital news company. She enjoys cooking, traveling and listening to tech and biz podcasts.