Last Sunday morning inside a crowded and sweaty yoga studio, I was instructed to hold pigeon pose and count to how old I was with my breath. "I hate this," I thought as I reached eight. Discomfort crawled up from the pinky-side of my back foot, all the way to the tight spot behind my shoulder blades. "Just sixteen more breaths to go," I told myself.
Making contact with my mat in a 50-hour intensive training after several months without practicing was daunting. My joints and muscles felt dense as we folded and unfolded, twisted and untwisted, expanded and contracted. But as sweat began to break on the surface of my skin, the familiar sense of body awareness kicked in—I didn't even realize how much I missed it.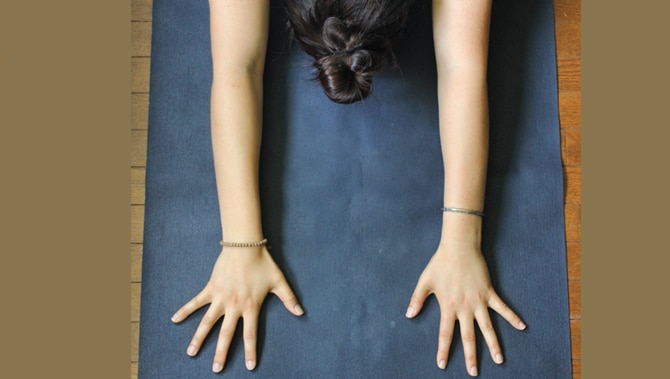 I started practicing yoga in the safety of my college dorm room with YouTube videos based on how much I liked the teacher's music. At the time, it was the only effective way for me to manage my 17-year-old insecurities around my changing body and intense moments of loneliness. I would never have expected that four years later, I would be teaching classes in New York City, besides my 9-to-5 job.
Yet after two years of teaching, the perfectionist in me began to compare myself with other teachers or students in the room. At home, my practice was no longer a therapeutic ritual, but a critical self-assessment. I began to focus more on how I could improve my performance instead of enriching my personal practice.
As judgment crept into this sacred space, I practiced less and less. And boy, was it easy to come up with excuses to avoid taking class: "my new job requires longer hours," "I should rest tonight," or "I'd love to do cardio instead!"
Yet somehow, I showed up for the 50-hour intensive training program. I knew I wasn't willing to let go of my practice, but I recognized the need to reframe my mindset.
For some people, yoga is an opportunity to bliss out and relax—for me, it's the opposite.
It's an opportunity to make contact with myself. I can't ignore how a twist feels or where my mind wanders when I'm forced to sit with a breath count. It forces me to go where I'm afraid to, and remain present, as much as possible, on all levels. When I fully show up on my mat, I feel the joy of the practice itself through the discomfort, and I also feel more committed to sharing that experience in my teaching.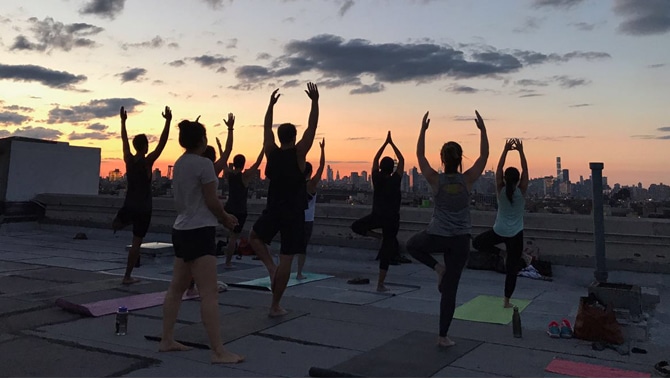 And if I make it to 90, I sure hope I'm able to to hold pigeon pose and count all the way until I reach my age!
Comments
comments