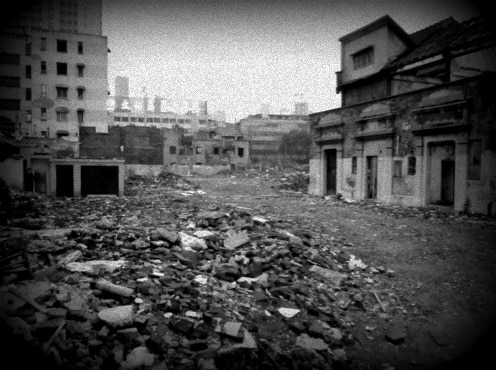 When I travel, I love to marvel at the architecture of places that I visit. They tell a story and embody history. Yet, with the advent of skyscrapers, more and more of the modern cities begin to look one and the same. While these tall buildings are being designed taller and better than before, they lose a certain culture touch. In the globalized world, these tall buildings can be built anywhere. They no longer are architectures that associate to a certain culture.
Shanghai, perhaps the city that has built more skyscrapers in the past 20 years than any other city, is also losing its architectural gems. Everyday, as I wander around Shanghai, I see boarded up neighborhoods waiting to be torn down. One day, I walked into one such neighborhood and marveled at the change. I stood among the rubbles and an eerie feeling arose within. There were remnants of household items around, indicating a life that took place at one moment in time.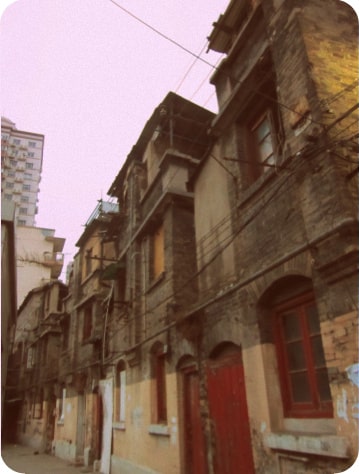 In the buildings that were still standing, a few families still remain. Two little kids were running around the rubbles as I stood there – it's the perfect playground for them. I don't yet understand the process of how these old structures get torn down. Are the families forced out? Or are they paid a healthy sum to relocate elsewhere? Why then, are there still families remaining in these buildings that are falling apart? Are they holding onto their past and their history? Or do they simply have nowhere to go?
Throughout Shanghai, there are historical buildings with a plaque that serves as government's stamp of approval for its stay. But most do not enjoy such a good fate. A few months ago, I visited the Sikumen Museum in Xintiandi, one of the commercial districts in Shanghai that takes place in a renovated neighborhood. The museum showcased life of Old Shanghai, but also the feat and investment required to renovate many of the old structures to suit modern living.
Economically, high-rise buildings can better accommodate the growing urban population of Chinese cities, so they make sense. Yet, as shiny new buildings become the norm of the city, old charming structures will become rare gems. Soon, their scarce existence will have the nouveau riche of Shanghai fighting over them. In the future, when the rising wealthy class begins to remember and to reminisce the history, money will pour in to renovate the run-down buildings. When this wave will begin, I am not sure. But when it does, the once abandoned building will again become hot commodities, and the irony of this development never seizes to amaze.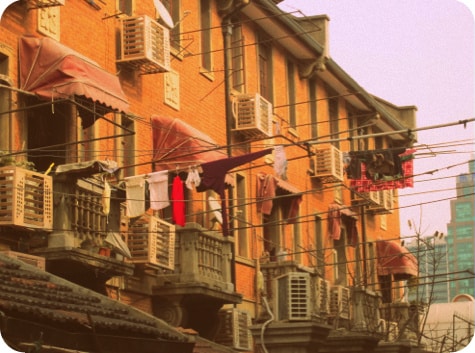 This article is published with permission by Wendy Lee. Please check out her other blogs at WanderLustWendy.com
Comments
comments