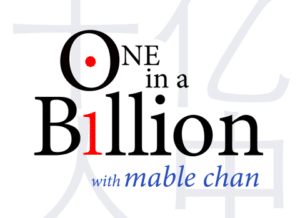 Our work is a labor of love by our dedicated team who put in more time and energy than they are paid.
If you find value in what we create, please consider becoming a Donor or a Member by supporting with a recurring monthly or one-time donation.
Suggested Monthly Donation
$5/month
Suggested Episode Donation
$10/episode
$20/episode
$50/episode
Suggested One-Time Donation
$10 – $5000
Your expressions of financial support of all levels are welcome and greatly appreciated.
---
If you'd like information about our funding budgets, please contact Mable Chan.
If you'd prefer, checks made out to "One in a Billion Productions Inc" One Broadway 14th Floor , Cambridge, MA 02142.
One in a Billion Productions Inc is a charitable organization exempt from taxation under section 501(c)(3) of the Internal Revenue Code. Donations are tax deductible to the extent permitted by law.